Biography, Editorial Services
and Selected Works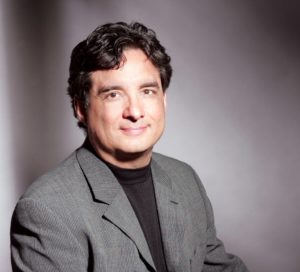 David's Contact Info: dsnyder [at] mindread.net.  Or send a request to connect on LinkedIn by pressing the button on the bottom of the home page.
A Quick Message to my Tribe
For all those people who are not afraid to write about spirituality, who are not ashamed, who are not cowed, who are not browbeaten, who are not living in fear, who are not silenced, who will never be canceled, who have not surrendered their true identity, and who are not brainwashed, a few words from my dear friend Deborah Herman in advance of my bio.
"In order to be a messenger of the Divine you have to be a vessel willing to get out of the way. You need to be courageous and steadfast in your beliefs because God's truth is your truth. When you find that your inner truth does not match that of other people, you need to be strong enough to stay true to yourself. Your soul, that inner spark that connects you to all creation, is your only reliable guide. You will receive pressure from everywhere. But your relationship with your creator is as personal as your DNA. You will be a house divided if you try to please other people by accepting things they tell you that do not resonate with your spirit".
–Deborah Herman, in Herman, Jeff. Jeff Herman's Guide to Book Publishers, Editors & Literary Agents, 28th edition, p. 52. New World Library. Kindle Edition.
***
David Snyder is a graduate of both Harvard University and the University of North Carolina at Chapel Hill, where was editor of the student literary magazine, The Cellar Door. He studied under the legendary Dr. Eugene Falk, a luminary in the field of Comparative Literature.
David's new novel, The Lost Codes of Eden, deals with the re-emergence of the feminine divine as the solution to an apocalyptic world on fire–where most human beings have been given implants, so that their identities can be manipulated by the state.
Here is the basic plot: Dr. Ana Ardehi, an Iranian-American scholar, uncovers strange tablets which reveal a dark mystery from the Garden of Eden. She wins allies from among ancient goddesses, the angelic realm, and the tech industry to take down a vast conspiracy keeping humans from knowing their own power. Amid epic adventure and blistering social indictment, she resolves family secrets and opens her own heart with compassion and creativity, discovering the power of shared humanity—and shared divinity—to bridge religion, culture, and gender politics.
Each turning point in the narrative is linked with a profound moment of realization on the nature of spirituality, personal ethics, and what it means to be human. Ultimately, this is a deeply optimistic novel, lively to read, and one that will appeal to literary readers who also enjoy a taste of nail-biting supernatural suspense—with a triumphant heroine.
In his non-fiction work, David is represented by Jeff Herman, the author of The Writer's Guide to Book Editors, Publishers and Literary Agents, and the founder of the Jeff Herman Literary Agency.
He is the author of two critically acclaimed business books, How To Mind Read Your Customers and How to Hire a Champion. How to Hire a Champion was named as an "outstanding work" and one of the best books available on building high performance teams by the Bloomberg Organization.
How to Mind Read Your Customers was listed first in best books of the year by Sales and Marketing Management Magazine the year of its release and has been translated into numerous languages worldwide.
Book books are available on Amazon and other retailers.

Note to Authors: David Snyder is available as a book consultant on selected projects for non-fiction writers. For those seeking to craft a professional book proposal for major publishers, or those who are looking for help to develop, structure, and edit a compelling non-fiction work for the major markets, contact David at [email protected] for a review of options and an overview of the traditional publishing process–including a reality check on current publishing trends and pitfalls.  David recommends Jeff Herman's book to any aspiring writer.
David's books are available on Amazon and other retailers.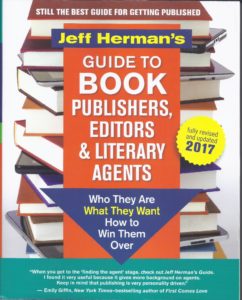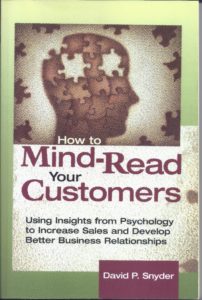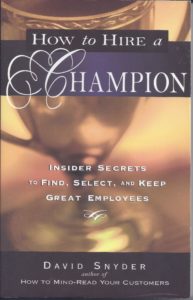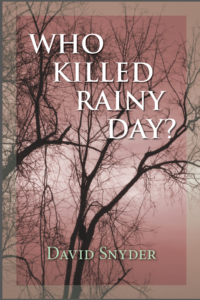 Coming Soon. A dark story of a small town. William Faulkner meets Gabriel Garcia Marquez.
Book Coaching Testimonial
David Snyder is one of the most amazing editors and book publishing coaches I've ever worked with. He is a genius at developing a structured context and helping you to understand the framework in which a bestseller is structured and how to position a book to stand on its own without the author having to conduct a speech, presentation or webinar to explain the content of the book. I've been working with David on my latest book it has been an amazing experience. I've learned so much about book structure editing and not just grammatical editing which he is awesome at as well, but the structural editing that is required for a book to have the potential to become a best seller. He recommended some books for me to look at to understand the structure of a bestseller. He then provided a framework in which I could structure my content and basically taught me the steps in which to share my content in a way that captures my voice. It's been a pleasure working with David, and I look forward to working with him in the future on many more book projects.  If you're in the market for a book editor and structural content coach Dave Snyder is the person to talk to. He has a tremendous amount of experience and insight to help
 you, and you will not be disappointed.
—Gerald Leonard, Culture is the Bass and Symphonic Company Culture (coming soon).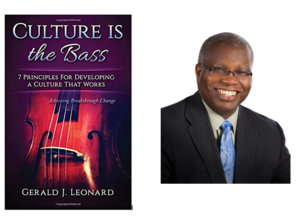 Additional Writing Backgro
und
David Snyder is known as one of the top  subject matter experts in the nation in the areas of increasing sales, building better businesses, dramatically improving customer service, and developing stronger teams. His books How to to Hire a Champion and How to Mind Read YourCustomers are critically acclaimed as classics in their genre. How to Mind Read Your Customers was listed first in best books of the year by Sales and Marketing Management Magazine. How to Hire a Champion was named one of the best three books available on building high performing teams by the Bloomberg organization. His clients have included NBC Universal, The City of New York, Pfizer, and numerous other organizations.
For more information on David's full list of topics and programs or to book email David at [email protected].
"How to Hire a Champion is one of the best business books I have read in a long time. David clearly defines the process of identifying and hiring high achievement individuals in a way that is easy to put into practice."
–Stacey Oleck, regional VP GolfNow Sales, Speaking Client, NBC Universal
"David Snyder continues to impress me with his keen insight and ability to synthesize emotional intelligence and how it translates into success. We have long been practitioners of the concepts David categorizes in this must-read book."
–Jean-Pierre Sakey, CEO, Headway Corporate Resources, Speaking and Consulting Client
"David's whole philosophy of Picking The Best and Challenging the Rest is backed up by real science, powerful tools, and insightful metrics. He has helped us increase our energy level, development and performance for the largest fashion industry trade show in the world."
–Chris McCabe, vice president (previous), MAGIC Business of Fashion, Speaking Client
"David Snyder offers insightful and practical advice that will make a tangible difference in hiring and keeping talent."
–Joe Healey, president, Joe Healey Performance, and author, Radical Trust, Professional Speaker
David Snyder with Michael Solomon of the City of New York, where David developed and delivered the Customer Service Training Program for the city's Great Service/Great City campaign.
Resources and Book Excerpts
David's Most Popular Speeches and Topics
How to Mind Read Your Customers:  The Science and Psychology Behind Increased Sales and Customer Retention
Description : Based upon his internationally acclaimed book by the same title, this compelling speech gives numerous examples of how the world's most successful people achieve their success by having a special ability to form positive relationships with almost everyone they meet. It is this powerful and expansive network of allies—combined with a laser focus on priorities— that allows them to achieve almost superhuman goals. Prior to writing How to Mind Read Your Customers, David served as the editor of an international magazine on leadership and had the opportunity to interview more than 3,000 world leaders about their personal philosophies on what it really takes to earn trust and build lifelong business relationships.
How to Hire a Champion:  Best Practices and Tools for Hiring High Performing Individuals